Mumbai is the 12th richest country in the world. People from all over India go to Mumbai to fulfill their dreams. But there are always two sides to the coin. More than half of the total population of the city is living in slums in Mumbai. To uplift the economically weak sector many NGOs are working with utmost dedication. Some top NGOs in Mumbai that are trying to eradicate hunger, gender discrimination and social injustice are enlisted below:
Udaan foundation
Udaan Foundation works for the welfare of economically weak children. The foundation focuses on developing the children's skills, knowledge, and provides them with all the support required to have a brighter future. The main aim of this foundation is to support kids with a good education coming from a low-income community. They want to show what all are possible for poor children in terms of education and their well-being. Therefore, it is one of the best NGOs in Mumbai.
St. Jude India Child Care Centre– Top-Rated NGOs In Mumbai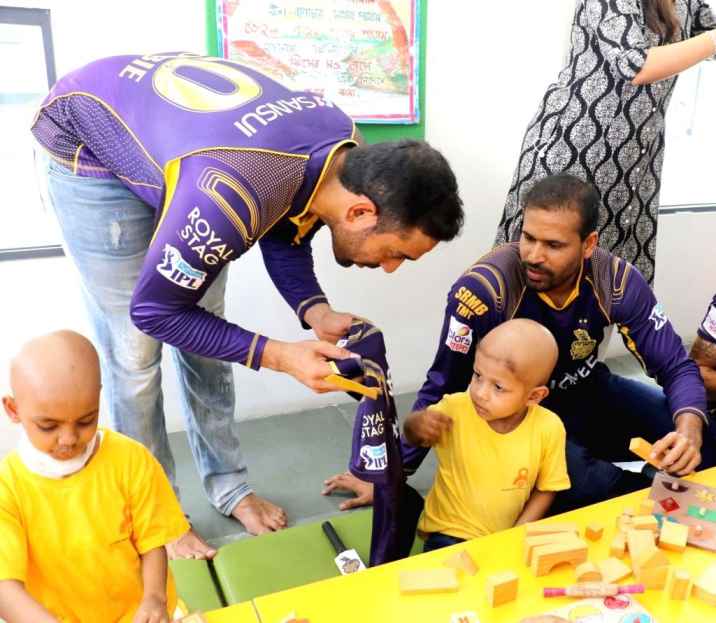 This Centre is home to thousands of kids who are suffering from cancer and staying for their treatment in Mumbai. These children come for cancer treatment from small villages where there are no hospitals. These children travel far with their families but have no place to stay in the city.
This child care centre provides free accommodation and fulfils all their basic needs away from home. Not only have they provided shelter but a positive environment to children and their families who are going through such tough times. Their kindness and hard work deserve appreciation. That's why it is a top-rated NGOs in Mumbai.
Shraddhanand Mahilashram
The main objective of Shraddhanand Mahilashram is to provide shelter to old-age women. But it also runs an orphanage. They started as a shelter for women, but now have old age homes in many parts of Mumbai. The old age home has- paid beneficiaries for those who can afford it and non-paid for those who cannot.
The motive behind this old age home is giving a peaceful environment to old women who need it. Shraddhanand Mahilashram wants to create a world free of destitute women and children as well. This Mahilashram also executes various activities like reading for old women and gaming activities for children.
Akanksha Foundation
The motive of the Akanksha Foundation is to fill the gap between the quality of the education system of the poor and rich. This foundation started with after-school programs but after a few years, they started Akanksha schools. These are public-private partnerships schools that deliver quality education.
It aims to provide high-quality education for low-income communities. Akanksha Foundation is an NGOs located in Mumbai, enabling children to have better skills and knowledge for a bright future.
Muskurahat Foundation
Muskurahat Foundation is an NGO based in Mumbai. It has branches in other cities too. Foundation is acknowledged by govt. of India and it comes under the government's list of NGOs. The foundation works for child literacy. The vision and mission of this NGO are to teach every kid the skills and knowledge that are often missed in schools.
The foundation is home to many orphan children as they prepare orphan children to get a good job in the future. According to the JJ, Act orphans are supposed to move out of the NGO after they are 18 and live on their own. They focus on the hidden potential of each child by arranging very creative and innovative activities among children.
They launched a new project KEYTAAB under which they enhance 21st-century skills and provide mental health care.
Apnalaya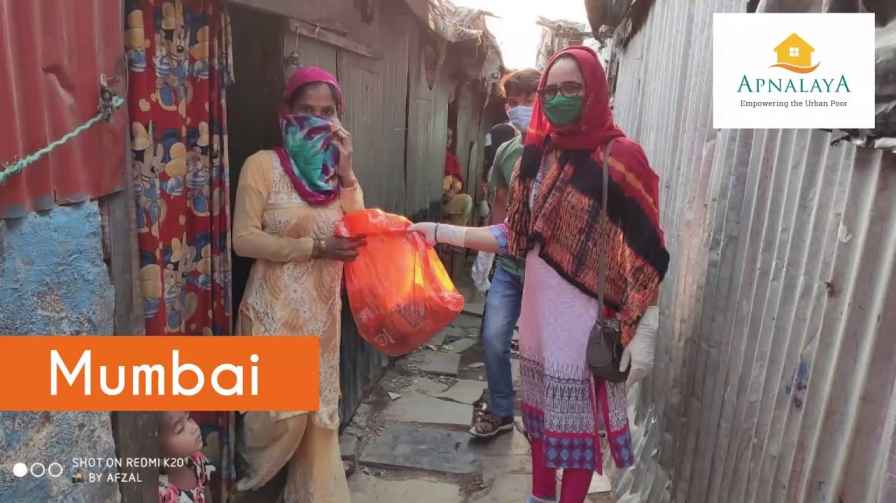 This is a secular organization working for the disadvantaged and powerless. They were recently awarded as the 'Champion level- GuideStar' India Platinum for its level of transparency and public accountability. The NGO supports the education of poor adolescent children especially girls. And it also has over 4 thousand kids below the age of six who are the most marginalized.
This organization runs several other programs for health and disability, self-help-groups, counselling for domestic violence victims. This organization is known for lending an ear to hear the victims who have undergone emotional and physical abuse. They also offer advice and holds sessions in which all the women can hear out and help each other, which will give them the strength to fight their battles.
Neptune Foundation– BEST NGOs IN MUMBAI
Neptune Foundation is one of the best NGOs in Mumbai. They run many programs to help the poor, needy, and destitute. They find mentally ill people on the street and take them under the Foundation. Their main goal is to treat mentally disturbed people and reunite them with their lost families. Out of 283 pickups, only 183 reunions had happened to date. Those who regained their memory went back to their family and those who can't are living in their Old Age Home.
The NGO provides free meals and health facilities to these people including cataract operations and spectacles. All for free. They aim to empower everyone in society. They even run campaigns like HIV Nutrition camp, Blood Donation Camp to help the poor, supply rations, medicines, and supplements to the needy.
National Society for Equal Opportunities for the Handicapped (NASEOH)
NASEOH is a result of a conference held in 1968. A group of people decided to establish NASEOH to spread awareness about the areas available for differently-abled people. Later on, they decided to provide services themselves. They do so, by running various programs related to Education, Vocational training, Employment, Rehabilitation, and Disability prevention.
This organization also provide mobility tools like wheelchairs, callipers, tricycles, crutches, and whatever appliances people need. They promote education and employment for the differently-abled according to the interests and skills handicapped prefers.
Akshara Foundation– TOP EDUCATIONAL NGOs IN MUMBAI
Akshara foundation aims to create a world without any gender injustice. On average one woman is raped every day in Mumbai. Their team works hard to create a society where women feel safe and secure. Akshara provides scholarships for education, training, and technical skills to the economically weak girl child.
They train and make aware young men become supportive and help in ending gender inequality. Foundation also orients online educational material on gender discrimination and violence against women. Their goal is to establish a gender-just world and make this world a violence-free place.
Foundation for Mother and Child Health (FMCH)
Foundation works to educate every mother in socially and economically marginalized areas about their health. They focus on preventive health, balanced diet, child development by educating mothers. Food choices that a woman makes affect her child the most. FMCH provides accurate knowledge and other intensive services to eradicate malnutrition and other health-related problems in women and their children in vulnerable communities.
Standing up for a social cause and most importantly treating thousands of people as family members is not an easy task. You don't need money only but a good and kind heart to help those in need. People working for the above-mentioned NGOs are nothing but blessings to humankind. To help in the cause you can choose to donate or volunteer as well.