Eyemantra.Org Docs &
Medical Volunteers
Eyemantra.org International's network of volunteers consists of more than 650 ophthalmologists and medical volunteers, from 80 different countries. Some of our volunteer ophthalmologists serve primarily as hosts for clinics, while others travel extensively. They cover their own travel expenses, and provide accommodation for visiting surgeons. Working together, our visiting and host volunteer eye surgeons have screened more than 4 million people and given more than half a million people sight-restoring surgeries, transforming their lives forever.
The restoration of sight transform more than just the patient's life, too. The lives of everyone connected to that person improve. Once sight is recovered, a productive life is possible again. Millions of people have to set aside their livelihood or education to take care of a blind relative. Now they can return to the field, market, or classroom.
In 2018, Eyemantra.Org Volunteer Teams Completed More Than 218 International Programs In 48 Different Countries. They Restored Sight To 38,000 Men, Women, And Children. The Teams Also Screened More Than 94,000 People For Vision Problems.
Surgical Courses
Eyemantra.org offers educational courses to prepare surgeons for performing surgery in rural settings worldwide.
Program Locations
Eyemantra.org works in developing countries where 90% of the worlds' blind live. See where programs are located.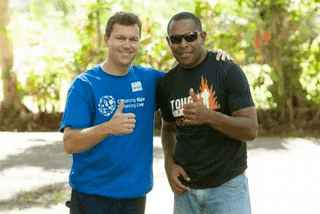 Global Partnerships
Eyemantra.org partners with organizations worldwide.
Join us in a partnership dedicated to
restoring sight.
Testimonials
Read testimonials from Eyemantra.org medical volunteers about their experiences on past programs around the world.
Join Us Today!
Read the requirements, complete the application, and speak with an Eyemantra.org
representative to get started!
Global Leader Eyemantra.Org Docs
We are pleased to highlight the following Eyemantra.org Doc volunteers for generously contributing $1,000 and above for their annual membership dues. Eyemantra.org Doc Dues go towards improving our global programs by dedicating the time to coordinate and request medical support, supplies, and additional resources to the host countries where we work. We send our warmest thanks to our volunteers that are committed to providing essential eye care around the world.
If you are interested in becoming a Eyemantra.org Doc volunteer, please join us today!