Free eye check-up camps in rural areas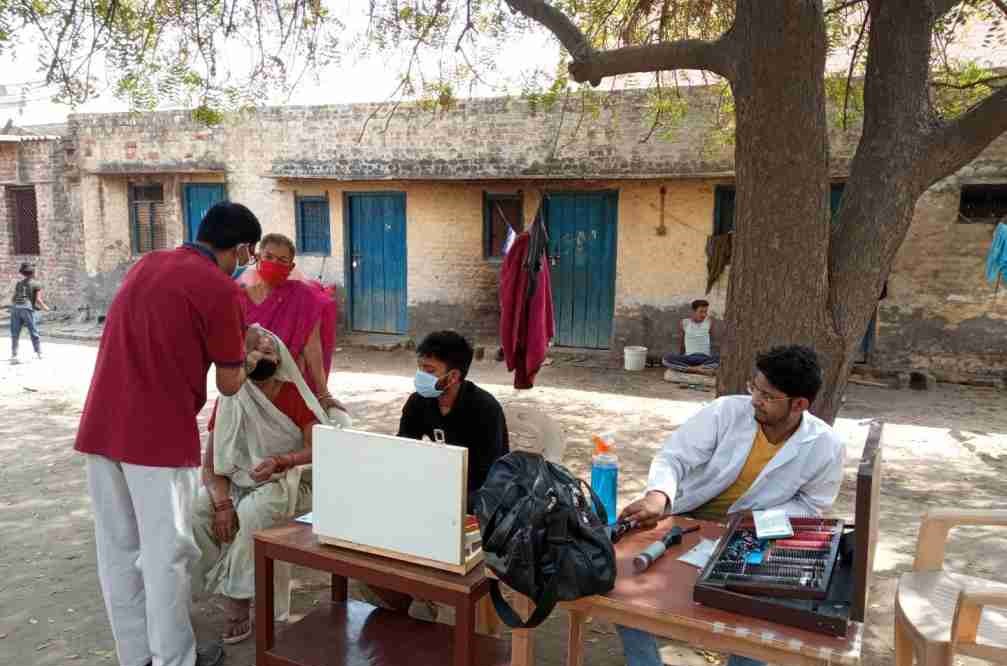 An eye camp was set up by the Eye Mantra hospital, in Bijapur District of Chhattisgarh and in Kupwara district in Jammu & Kashmir on March 20th, 2021 at 10 AM. Free eye checkup was provided in the deprived areas of the cities to help people identify their symptoms of various eye-related diseases including Cataract, age-related macular degeneration, glaucoma, dry eyes, irritation, red eyes, refractive errors, diabetic retinopathy, amblyopia, strabismus and more.
The camp consisted of various qualified eye specialists from the eye mantra hospital along with the nurses. They helped patients identify their symptoms and performed an eye examination free of cost. The team was equipped with advanced technological software for conducting the eye examination. The camp received a large number of patients for eye checkup from the localities. The camp lasted for five hours where a total of 250 people acquired free eye check and received treatment/medication consultation regarding their eye problem.
The main motive behind the eye-check up camp by eye mantra hospital was to provide free checkup for lower-middle-class people who are unable to pay a high price for identifying their symptoms. "I was experiencing symptoms of Glaucoma from the last few weeks, however, due to lack of money, I was unable to acquire an eye checkup from a private eye hospital. Thanks for the eye checkup camp by eye mantra hospital. Now I can identify the symptoms and take the next step for solving my problem." Said a patient.